My Dad (Alter (Leslie) Leibowitz) was always supportive and proud of my running the Miami Half-Marathon for Chai Lifeline (which I have done now for the last 4 years). In 2015, he had planned to come down and cheer on my wife and I, but his mother (my grandmother) passed away shortly before the race that year. In 2016, he again was planning to come to cheer on my wife and I and enjoy his grandchildren at the same time. It was supposed to be a relaxing and exciting vacation. He even had tickets booked with my Mom! It was not meant to be…he started chemo for his lymphoma the day we left for Miami last year and had to cancel the plans. This year will be the first year that he will be in Miami to cheer me on during the race…although he will be cheering from up in Heaven…my Dad passed away from lymphoma this past March 6.

This year my Dad WILL be cheering on my Mom, myself and some of our close friends as we train, fundraise and ultimately walk/run the Miami Half Marathon…and we are so very excited and proud to be doing this in his honour and memory! I expect that this will be my best run to date!

My Dad was an amazing and supportive person…he treated every person, no matter their age, religious persuasion, colour etc. with respect and care. His outlook on life so reflects the values of Chai Lifeline – treat everyone, no matter if they are sick or healthy, as a person with respect, and fill your life with joy, happiness and humor! That is one of the many reasons we have chosen to support and raise funds for Chai Lifeline in honour and memory of my Dad!

All of the Team Alt team members are pushing themselves and going out of their comfort zone to raise funds for Chai Lifeline and to train to run/walk the Miami Marathon this January. Please join us in supporting this amazing organization and DONATE TO TEAM ALT!

Thanks for your support and encouragement!

Eli Leibowitz & Gitta Leibowitz, Team Captains



To learn more about Chai Lifeline please check out their website at chailifelinecanada.org or chailifeline.org.



To join Team Alt please register here: teamlifeline.org/Miami/Account/Register.
$36,812.99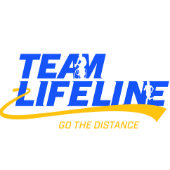 $11,217.75
$11,275.00
$5,426.00
$2,600.00