We have chosen to dedicate our Tzedaka, efforts this year in loving memory of Daniella Moffson, a"h.

Daniella redefined Chessed. She lived a life devoted to making everyone around her smile and had an immediate impact on everyone she touched. For the past couple of years, Daniella served as a volunteer for Chai Lifeline, spreading joy through her acts of kindness with each and every child.

Chai Lifeline is a wonderful organization that provides year–round emotional, social, and financial support to more than 4,500 children and their families. Its most well known for its summer program, Camp Simcha, a summer camp that allows children who are fighting for their lives to experience the feeling of being a normal kid. Over the past two summers, Daniella was a counselor at Camp Simcha, and was a remarkable shining star.

Anyone who has heard of or knew Daniella knows that she was a true angel. She would help anyone who needed support. Especially in Chai Lifeline and in Camp Simcha, Daniella had such an impact on all of these children. Everyone in camp wanted to be around the bright light of Daniella because no one could accomplish what she did. Because of this, Team Daniella wants to bring that light and gift that Daniella provided to more boys and girls. 

Running a marathon requires commitment and dedication, and so it mirrors the way Daniella lived her life. And running to do Chessed is the personification of how Daniella approached every day. 

We hope that you will join us in our efforts. Your support will help the children of Chai Lifeline continue their commitment to live meaningful lives and have the strength to endure the many hospital stays and treatments.

Our job is pretty easy when we compare our lives to theirs. We will run in Daniella's memory and we ask that you join us through your generous support so that we may help these children have a better tomorrow.

Your kindness is very much appreciated.

Sincerely,
 
Team Daniella

Interested in joining Team Daniella? Please feel free to reach out to Akiva Blumenthal at kjblumenthal21@gmail.com or Rebecca Cherson at rcherson@gmail.com with any comments or questions!
$10,668.50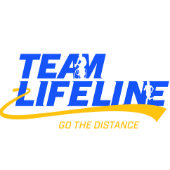 $11,925.00
$7,109.00
$6,279.00
$6,247.40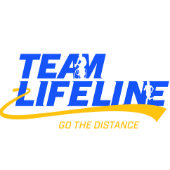 $5,779.00
$5,401.00
$5,247.00
$5,000.00
$3,368.00