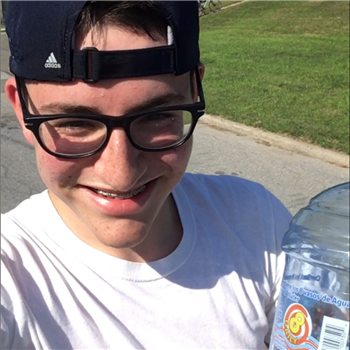 Edit in profile section
Raising $1,000,000- or at least $5,000- for the warriors of Chai Lifeline
Akiva Elefant
Hey everyone, and THANK YOU! for visiting my page.
Today, I am raising money for my fellow brothers and sisters, my brothers and sisters that battle everyday with their personal sicknesses and challenges.

Although we may not be the doctors with the vast knowledge of cancer and how to cure it, we can all have an equally major impact in helping to, with God's will, cure our beloved brothers and sisters by donating to the amazing organization Chai Lifeline that has been literally performing miracles and helping out so many children and their families from around the world.

I will be running in the Lifetime Miami Marathon this January. If the children of Chai Lifeline can fight each day and push themselves to go through hospital stays and treatments, I can do my small part in running for them.

I hope to raise $1,000,000 for Chai Lifeline, but if I don't, I'm gunning for at least $5,000 :)

Lets do this for them.
They need us and we need them.

Wishing everyone continued happiness and health!

Akiva E.