Honorary Captain
Sample Event


Join us on sample date
Miriam is a true Chai Lifeline warrior, and we are excited to have her as our Honorary Captain this season!
Miriam's story
At six years old, after complaining of severe back pain, Miriam was diagnosed with Burkitts Lymphoma, an extremely aggressive cancer. Her tumor was impinging on her spinal cord, and she went in for emergency surgery. After nine months of chemotherapy, Miriam beat cancer, but was left in a wheelchair. Five years later, Miriam is still fighting her spinal cord injury and is determined to walk again. Miriam goes to therapy four days a week and works hard to push herself physically. She is a true fighter and warrior.
Chai Lifeline has been involved in Miriam's life since the beginning, and that first summer after beating cancer little Miriam went to Camp Simcha. It is the highlight of her year and she thinks about camp all year long.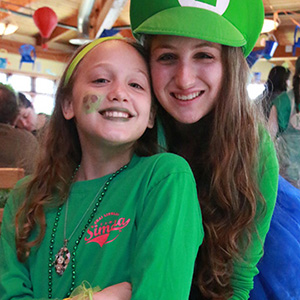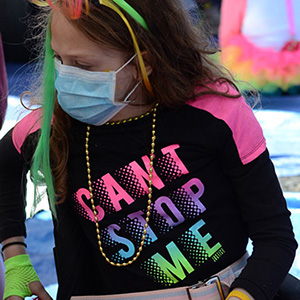 Hobbies
Miriam is a singer, and artist, and now has become a boxer! She boxes once a week at a local gym for people in wheelchairs, and recently started piano lessons. When it comes to Camp Simcha, her favorite part is "the people", but second to that, her favorite activity is Ceramics and Glass Making. Miriam has made life-long friends at camp and cherishes her Chai Lifeline family.